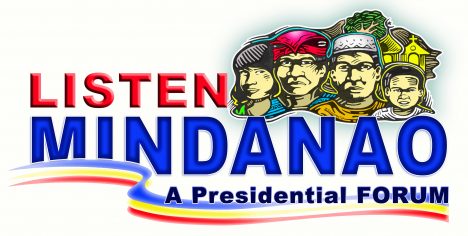 On April 16, 2010, Listen Mindanao: We Care for You. The Presidential candidates agenda for Mindanao: A conversation on peace and development with Mindanao civil society and other stakeholders." will be held in Davao City. This is an event organized by the Initiatives for International Dialogue (IID), the Bishops Ulama Conference (BUC), Initiatives for International Dialogue (IID) Mindanao Peaceweavers (MPW), Kusog Mindanaw!, Mindanao Business Council (MBC), Mindanao Commission on Women (MCW), Mindanao Association of State Colleges and Universities Foundation (MASCUF), National Ulama Conference of the Philippines (NUCP) and the Philippine Council for Islam and Democracy (PCID).
Davao Bloggers is proud to be a media sponsor of this event as we partner up with the organizers to bring live updates of the event to the Filipinos via our blogs and social networking sites. And we are inviting you to be part of our new media coverage team.
A special section of the venue will be for our exclusive use. We will be provided with WiFi access and power outlets so we can do live blog updates and updates via social networking sites. Bloggers, photographers, videographers, social networking and social media members are invited to join the event.
If you want to be part of the new media team covering this event, please submit these information to riajose@gmail.com with the subject line "Listen Mindanao DB Team":
Full Name:
URL of blog:
FB, Twitter, YouTube or Flickr account:
Email Address:
Contact Information:
This is an open invitation to all new media practitioners in Mindanao.
See you there!