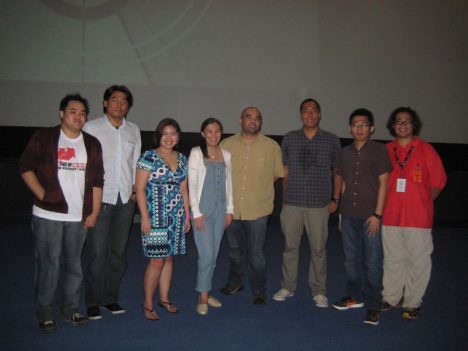 10:30 am The 1st Visayas Blogging Summit has just started. I think I'm the only Mindanaoan here. I will be delivering a talk on the "Role of Bloggers as New Media." My talk is scheduled for 11:30 am but the program started late.
10:35 am Mary Claire Bretina opens the summit. She is the IBS President.
Aileen Apolo – de Jesus talks about "Blogging 102: I Have a Blog, Now What?"
In 2008, 4.80% of the Philippine population write blogs. Around 70% read blogs.
"Blogs influence purchase more than social networks."
1/2 of the online pop'n qualifies as blog readers.
"Frequent blog readers say they trust blogs for purchase decisions."
Why, what, how do you blog?
Content is king. Be original. Be consistent. Find your voice.
Drive traffic.
Add more technical skills.
The secret sauce to blogging is PASSION.
11 am Mayor Cabilog is giving his Welcome Speech.
11:15 am Flow Galindez on "Blogging for Advocacy."
Crisis Blogs and Issue Blogs
Hear the Call. Accept and Activate. Messenger. Objectives. Never stop and keep going.
Some issues: poverty and hungry, education, gender equality, child moratality, maternal health, combat diseases, environmental sustainability, global partnership for devt
1:59 pm Tonyo Cruz talks about "Social Media and Citizenship."
Filipino bloggers have long taken action.
In November 26, 2010, Filipino bloggers made history by signing the impeachment complaint against GMA.
Social media was front and center to report during Ondoy and Pepeng.
Social media shines brightest when we wield is as a community…
3:15 pm Jayvee Fernandez on Blogging Better: A Brief Discussion on Blogging Ethics.
Being able to live up to the standards in order to push society forward.
Am I contributing something useful?"
Ask yourself: Is it something I would say face to face?
3:30 pm Estan Cabigas on "Selling the Best of the Philippines through Blogging"
You must have a sense of place.
Think local.
Research and plan.
Apologies. I wasn't able to catch the other speakers but I heard most of them were good.
Congratulations to the organizers, speakers, and participants of the very successful First Visayas Blogging Summit! 🙂
Congratulations to