Just before April ended, Davao Bloggers, in cooperation with Globe Telecom, had blocked two cinemas (one 3D and one 2D) of Abreeza Ayala Mall for the FREE movie screening of The Avengers to selected people.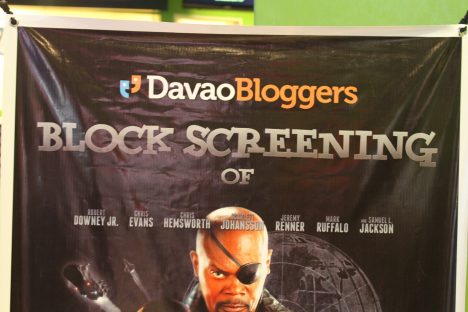 Selected moviegoers who were influencers in their own circles were invited and got so hyped about this screening event; the cinema hall of the mall was filled with people as early as 5:00 PM! More so, the telecommunication company also gave special freebies and prizes to all selected moviegoers.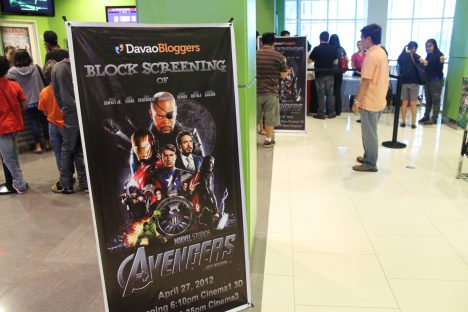 Dubbed as the biggest movie of the year, people were not disappointed. The plot was an ordinary one albeit the stunning cinematography and witty script. But that's not all, Globe even gave us special sims and Jollibee treats!
No wonder everyone had their biggest smiles as they left the cinema house!