The world can be stressful sometimes. Thus, everyone of us has the right to pamper ourselves.
Just last May 12, the officers and selected members of Davao Bloggers attended the Bioessence Gold press conference together with one of the wellness company's endorsers, Iya Villania.
The Davao-based health and wellness clinic chose to have younger endorsers in line with their new product, pHformula.
"You should start caring for your skin while you're still young", quipped Dr. Emma Guerrero, President of Bioessence Philippines.
"Everyone of us undergoes the process of aging but we can slow it down", she added.
Bioessence launches its new product – pHformula, a technology adapted from Spain that allows skin resurfacing.
"As we age, we tend to have dark pigments caused by prolonged exposure under the sun, stress and vices. Through thisinnovative technology, we can remove it albeit the slower process."
"pHformula is a better solution to have a fairer skin because of its mild formula. Your skin won't get darker because the peeling process is very mild", said Dr. Guerrero.
Iya couldn't hide her excitement when she became Bioessence's newest endorsers.
"I couldn't be thankful enough na ako ang bagong endorser ng Bioessence. It's truly a blessing. And I really love their services", cheered Iya.
Iya was such a sweetheart when she was asked a few questions from the press. She was prudent all the way and she loved to mingle with her fans!
And oh, did I mention that she's pretty in person?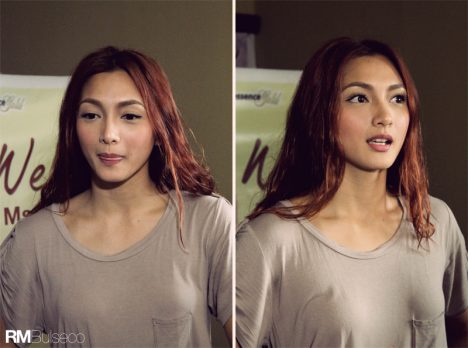 Some of us even attended her mall show at Abreeza Ayala Mall! She's such a sweetheart to the crowd!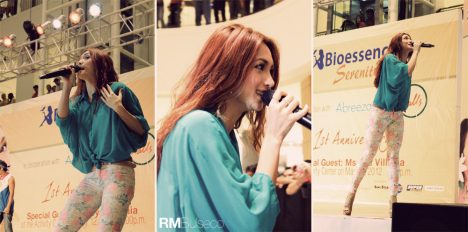 Currently, Bioessence has two branches here in Davao City. Its mall branch, Bioessence Serenity Spa, is located at the third floor of Abreeza Ayala Mall, J.P. Laurel Avenue, Davao City while Bioessence Gold is located at Circumferential Road, Marfori Heights, Davao City.