The Philippines is not just famous for being one of the top tourist destinations of the world, it is also the home of the talented, world-class performers. I bet the world knows Lea Salonga, the one who played Kim in the world's biggest and most successful theater performance, Miss Saigon, Ryan Cayabyab, famous composer and performer and many more. Indeed, Filipinos are talented.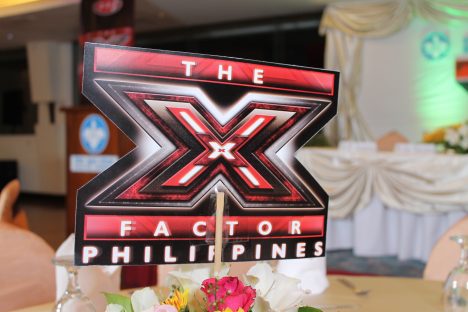 Through the years, we have been constantly searching for the brightest stars and performers. We may have produced some but still, the number is not that big compared to other countries. There are so many underrated talents here in our country, still waiting to be discovered.
Finally, UK's well-known talent show, X-Factor has finally come to the country to search for the newest and brightest stars.
Hosted by KC Concepcion, X-Factor Philippines will be ABS-CBN's latest talent search show. It will be judged by the country's famous stars – OPM Classic singers like Gary Valenciano (or Gary V.), Martin Nievera, Pilita Corales and the international singing sensation, Charice.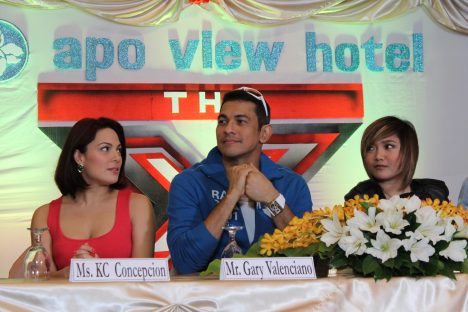 They have already conducted auditions to key cities and towns of the country, and one of which was Digos City, Davao del Sur. The judges were so keen to finding the one who had this 'X' Factor. Martin Nievera even told the press that it was so difficult to judge that he just wanted KC's job instead (host of the show).
True enough, it is not easy to become the judge of X-Factor Philippines. The ultimate X-Factor winner shall win Php 4 million worth of cash prizes and contracts under ABS-CBN!
KC Concepcion also stressed that she is very excited for this project and hopes that the show will become an avenue to people who had talent and confidence. I guess it's going to be a long road for the partipants and the judges.
X-Factor Philippines will air on June 23.
Stay tuned for updates.
PHOTOS BY: RENZ BULSECO