Every year on March 23 at 8:30 pm, millions of people around the world switch off their lights in unity to celebrate Earth Hour. For the first time, Davao Bloggers Society will join the global community at SM City Davao Mall Grounds in this symbolic campaign for Mother Earth this year.
To show our support for this global movement, we are launching today our very own "I Will If You Will" Twitter online campaign.
"If 1000 people will retweet this, @davaobloggers will help plant 300 new trees. Please RT. #EarthHour2013SMDavao #300Trees #EarthHour"
By retweeting this and using the hashtag #EarthHour2013SMDavao starting today, March 20 and up to March 23, you will not only help us in our campaign but will also get you the chance to win raffle prizes courtesy from our friends at SM City Davao and Smart Communications!
This tree planting activity is our proactive response to our world's impending environment issues. Together with local NGOs and other environment friendly partners, we will help plant new trees around Davao region this year. Help us achieve our goal by retweeting and sharing it to your friends.
Check out the rest of the WWF's Earth Hour I Will If You Will Campaign and be involved in your community.
What better way to celebrate Earth Hour than at the first SM Mall in Mindanao!
SM City Davao Earth Hour Program
Open Parking C
March 23,2013
7:30 PM – 7:55 PM : Parade around the mall
7:55 PM – 8:00 PM : Fancy Drill
8:00 PM – 8:03 PM : Invocation / Opening Remarks
8:03 PM – 8:05 PM : Welcome Speech
8:05 PM – 8:07 PM : Message from our Major Sponsor
8:07 PM – 8:10 PM : Message from Tenant
8:10 PM : SM Earth Hour Vide
8:15 PM : Global Earth Hour Video
8:15 PM – 8:29 PM : Pledge for the planet
8:29 PM : 10 sec countdown to switch-off
8:30 PM : Ceremonial Switch-off of lights
8:40 PM : Earth Hour Program:
(1) Shadow Play – Salvo
(2) Dance Choir
(3) Lighting of 60+ by Boy Scouts
(4) Zips
(5) Kaliwat – 4 elements
9:29 PM : 10 sec countdown to switch-on
9:30 PM : Celebrate Light
Davao Earth Hour 2013 is powered by SMART LTE, the country's first and fastest 4G.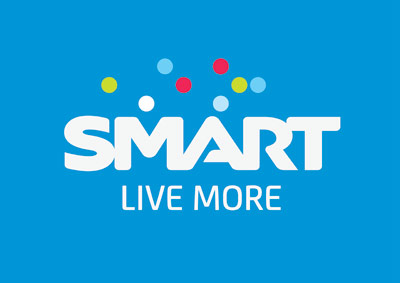 More fun and surprises await you, your love ones and friends. Bring them all at SM City Davao Open Parcking C, Quimpo Boulevard this March 23, 2013 (Saturday) and let's celebrate Earth Hour with other Davaoenos!
Davao Bloggers Society is the online media partner of SM City Davao in this year's celebration.