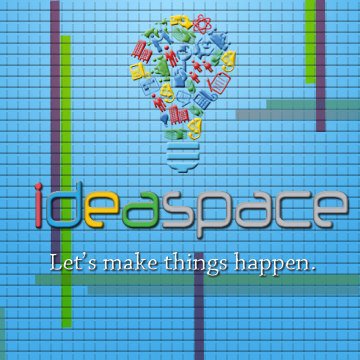 We will bring you live updates from IdeaSpace Foundation's Final Pitching, Judging and Awards today (April 5, 2013) straight from the First Pacific Leadership Academy in Antipolo City, Rizal.
A total of 700 startup ideas were submitted from all over the Philippines. After a rigid selection process by the different panels of judges, all experts and leaders from industries, the startup community, venture capital firms, academe and government; the top 20 finalists were revealed last March 25, 2013.
Here's the complete list of IdeaSpace Finalists:
AgriCultureTechnology (Metro Manila) – monitors growth of aquatic livestock
Armtech (Angeles City) – affordable water purification machine for households
CornerData (Metro Manila)– simplified data gathering for agriculture and disaster preparedness using electronic sensors
DateCola (Davao) – natural date enriched beverages
DepEd Smart Cloud (Angeles City) – enterprise solution for public school system
FindmyDok (Davao) – a solution for searching doctors
Lost Meets Found (Cebu) – an online solution for lost and found objects
miCab (Cebu) – smartphone solution for getting a cab with or without mobile Internet
Mirand (Metro Manila) – Lower cost and high quality total joint implants for the Asian market
Nambal.com (Cebu) – online healthcare system with portable features
PGRS (Metro Manila) – produces electricity via rumble strips on high traffic roads
PinoyTravel (Metro Manila) – provincial bus seat reservation using mobile technologies
PortfolioMNL (Metro Manila) – online marketplace for creative professionals
Prodigo (Manila) – a solution for targeted promotions and analytics
SafeCab (Cebu) – a solution that providing feedback for commuters riding cabs
Summarize and Notify (Leyte) – allows web searches, summarizes information and notifies users
Tech4Health (Metro Manila) – solution for health monitoring of chronic conditions including diabetes
TimeFree (Zamboanga) – SMS-based automated queuing system
Tudlo (Cebu) – a system that teaches, guides and points during a disaster and emergency situation
WeGen (Sorsogon) – new design of wind turbine that is more efficient than current technology
Today, the top 10 tech startup ideas will be named as winners of the 1st IdeaSpace National Competition. They will be awarded with:
Six months incubation and funding worth up to PhP5M (approx. USD120K) each. The ten winners will also receive mentoring, support, services and grants from IdeaSpace partners and potential market runway to scale up their business to millions of households and subscribers.

Teams from outside Metro Manila will also receive housing support to allow them to work on their startup, the only incubation program in the Philippines offering this service.
Please stay tuned as Davao Bloggers Society correspondent Dulce Rose Lada will report live later this afternoon. Don't forget to follow @DavaoBloggers and @DulceLada at Twitter for more updates. #IdeasToReality #IdeaSpacePh
===
[liveblog]