Members of the Davao Bloggers community gathered at Krispy Kreme in SM Lanang Premier for the much-awaited Acquaintance party of the year last May 3, 2013. The participants were composed of 50 bloggers, media guests and sponsors. It was a night of fun-filled activities where bloggers got a chance to meet each other and have an overview about the whole organization.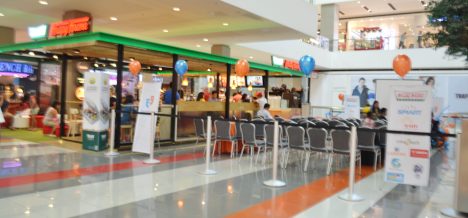 Acquaintance Party is an annual event where members of the organization come together in order for them to get to know their fellow bloggers. The event's objective is to promote camaraderie in the blogging community.
Davao Bloggers' President Dulce Rose Lada welcomed everyone by giving a short opening remarks. She has been the society's president since 2011.
Vice President for Internal Affairs Andrew dela Serna  shared the history of Davao Bloggers. Indeed, many things have changed in the organization since it was established in 2006. The community started to grow when the founding members decided to accept new Davao blogger members.
On the same night, Olan Emboscado, Vice President for External Affairs, presented the Calendar of Activities 2013. Among the upcoming events are Social Media Day and Blog Weekend Bootcamp. The Blogger's Manifesto was introduced by Mark Glenn Cabrera. There was a discussion about the do's and dont's of the Filipino bloggers.
After the officers presented the overview of the organization, the Davao Bloggers official members were inducted. The induction of the newest officer of the organization followed. Algene Cutamora was appointed as an assistant content manager.
Davao Bloggers Officers
Davao Bloggers is not just a community. It is more of a family.
Big thanks to our Davao Bloggers Society Acquaintance Party 2013 Sponsors: