It's that time of the year again!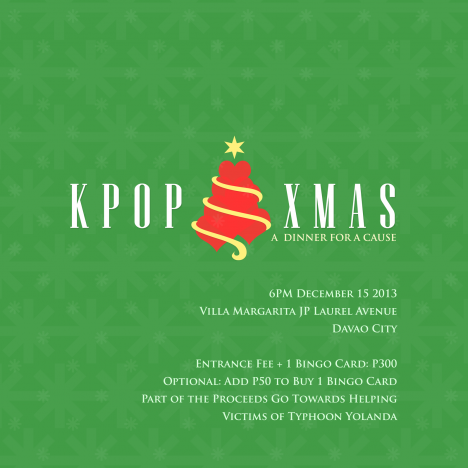 To celebrate the Christmas Season, the Davao Bloggers Society is holding a Dinner for a Cause this December 15th, 2013, 6PM, at Villa Margarita on JP Laurel Avenue. A ticket costs P300 inclusive of dinner and one (1) Bingo Card. Yes, as part of the occasion we are going to have a charity Bingo wherein proceeds will go to the Victims of Typhoon Yolanda. You may purchase additional Bingo Cards at P50 each. Other donations in cash or kind are also appreciated.
But of course, what is a Bloggers Christmas Party without a theme? Our theme this year is "KPop", so citizens of the Davao Blogosphere… "SUIT UP!". Dress up in your best KPop attire and win a special prize at the end of the night. Like last year, brace yourselves for the 2nd Davao Blog Awards!
Eggzoited yet?
Please register here: http://goo.gl/B4Fi8d
To purchase tickets, you may leave your payment at the ever reliable Mam Bebs Bakeshop located near Ateneo College on CM Recto Street. Please be sure to leave your full name along with your payment and indicate if you wish to purchase more bingo cards. If you want to buy tickets on the day, at the venue, you can do that too! You can also contact the officers of Davao Bloggers on our Facebook page (https://www.facebook.com/DavaoBloggersSociety)
See you there!
Kamsamnida!
==
Thanks to our sponsors for supporting this activity.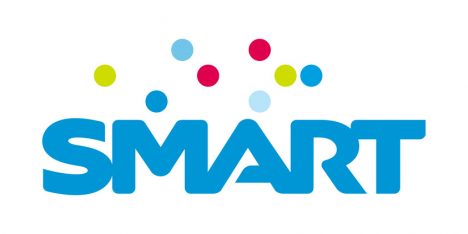 PREP (PR, Events & Promotions)