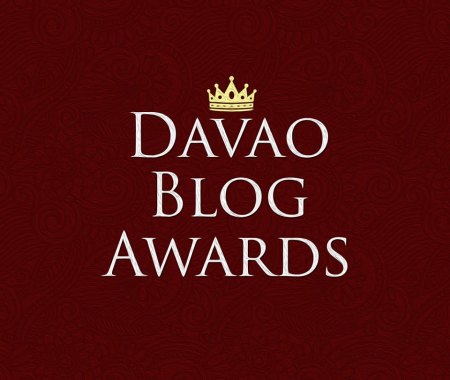 The Davao Blog Awards is an annual event that recognizes the best and the most awesome blogs by the Davao Bloggers. This year's awards were given during the DBS Christmas Party held last December 7, 2014.
Below are the winners of the Davao Blog Awards 2014:
Best Beauty and Fashion Blog
Cham Tanteras – http://www.chamtanteras.com/
Best Food Blog
Sarah Dayrit – http://www.davaofoodtographer.com/
Best Gateway Blog
Chito and Leah de Castro – http://www.davaobase.com/
Best Lifestyle Blog
Jose Manuel – http://iamjosemanuel.com/
Best Parenting Blog
Ace and Crislyn Nierva – http://www.acelynprojecthappiness.com/
Best Personal Blog
Arianne Buenviaje – http://yaniness.com/
Best Technology Blog
Madie Boie Sahid – http://gadgetary.com/
Best Travel Blog
Renz Bulseco – http://www.thetravelingnomad.com/

Blogger of the Year
April San Pedro – http://www.iamartisan.com/
Mad Badger of the Year
Ria Jose
Best Dressed Male and Female of the Night
Ace Nierva ( as Fred Flintstone)
Olivia Carmella Cena ( as Cleopatra)
Congratulations to all the winners! May you continue to inspire and touch people's lives through your blogs.
Soar High, Mindanao!
=