The Pokemon Go craze has captivated Davao City in leaps and bounds! As the city prepares to celebrate Kadayawan 2016, Davao Bloggers Society (DBS) launched Pokemon Safari, where a few bloggers roamed around the city on August 13, 2016 to drop lures and offer items absolutely free!
Here's the invitation about the event as shared on DBS social media accounts:
Hey Pokemon Trainers! Before the day ends, we are inviting you to a Pokemon Safari tomorrow! Let's roam around Davao City and enjoy the FREE LURES and ITEMS we prepared just for you courtesy of Smart Communications, Inc.. 🙂

Let's start from People's Park at 6PM! See you there! #SmartPokemonGO #DBSPokemonGO [Facebook post]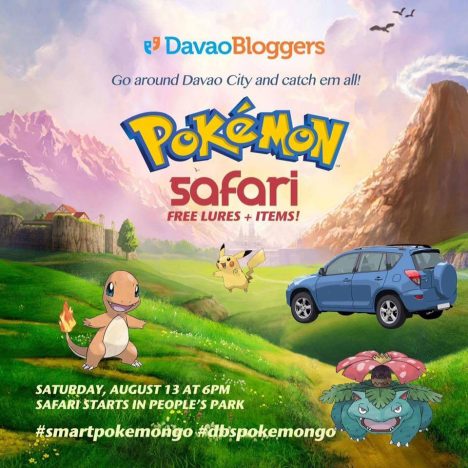 True enough, several lures beamed up several parts of the city. Check out this screencap taken at People's Park!
Pokemon Lures are everywhere! Go to People's Park now for the Pokemon Safari! Free lures, items, and load courtesy of Smart Communications, Inc. [Facebook post]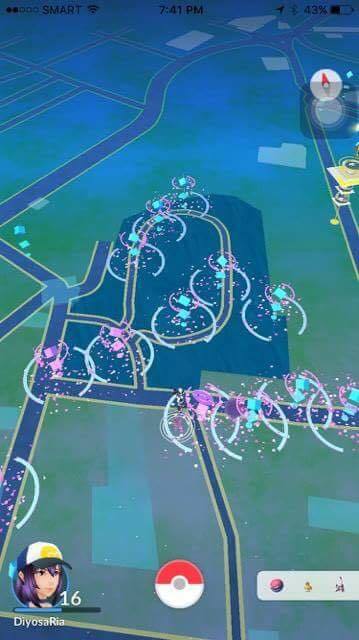 Thanks to Smart Communications, Inc. for partnering with DBS to set up this fantastic gift to the Pokemon-loving people of Davao!