Wondering where you can spend the weekend? Join Malagos Garden Resort's Mga Handuraw sa Baul 2017 on October 28 with Davao Bloggers. Handuraw is a Halloween-themed arts and music festival.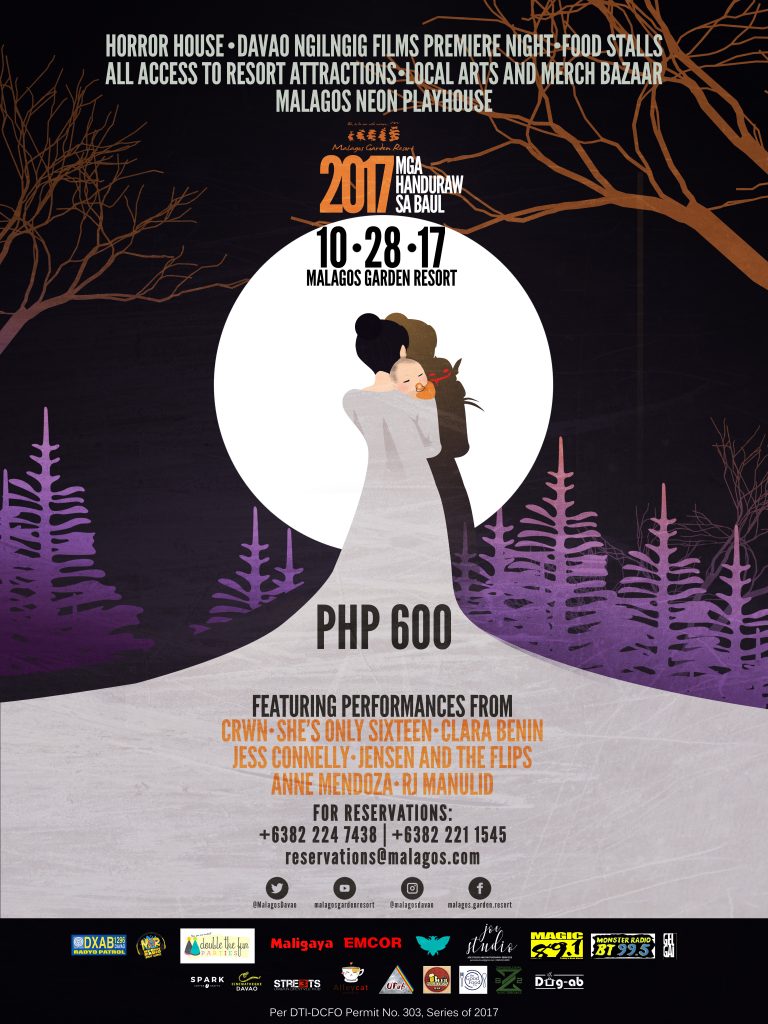 Malagos has prepared Halloween-themed attractions and events such as a haunted houses, a food fest, and an arts and crafts bazaar. Films of the Ngilngig Film Festival will premiere at the event beginning at 2 pm.
After the Ngilngig premier, Filipino indie musical acts will take centerstage at the Handuraw music festival.
Crwn will headline the music festival along with other Filipino indie musical acts. Also taking the stage this Saturday are She's Only Sixteen, Clara Benin, BP Valenzuela, Jensen and the Flips, Anne Mendoza, and RJ Manulid. DJ Rostum Sinfuego will give a special performance.
Check out the full programme of Mga Handuraw sa Baul 2017.
Mga Handuraw sa Baul 2017 promises to take us to a unique Halloween journey like no other, an all-in-one music, film, arts, and culture experience that is uniquely Filipino. Tickets are now available for only P600.
Malagos Garden Resort is located at Bgy. Malagos, Calinan, Davao City. For inquiries, contact them at +6382-3011375 or at +63917-7008583. You can also get information from their website at www.malagos.com.
Map to Malagos Garden Resort:

View Larger Map